Welcome to Wendy Bentley Studio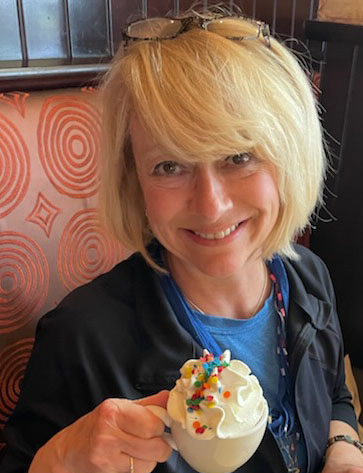 I am inspired by the sweet things in life…as so many of us are. Laughing with family, a meal with friends, a walk with my dog, and developing new art to spread joy. Being creative has been an intrinsic part of who I am. I received my Bachelors of Fine Art in Graphic Design in 1990 and began freelancing in many design studios throughout the Cincinnati, Ohio area. To keep all my creative energy going, my college studio-mate and I painted murals and I had a pottery studio. I finally found an eclectic studio that gave me the opportunity to build on all of my creative interests. We had the most interesting projects…creating style guides and prints for Target, make packaging for Bath & Body Works, and build advertisements for Nickelodeon. The uniqueness of this studio opened up the realm of art licensing and sparked my creativity. Since 2007 I have been developing art collections through various media from painting, collaging, sculpting to digital design. My whimsical art is made to warm your heart and make you smile!
Please contact me if you are interested in licensing any of my art for your products or are interested in purchasing a printed reproduction.
No part of this website may be shared, forwarded, published or otherwise reproduced without express permission by the artist. All images © Wendy Bentley Designs 2023 a division of © Wendy Bentley Studio.